Only two presidents have been impeached in American history and both have since remained in office, but eight federal judges were dismissed after impeachment.
---
On Tuesday, House Speaker Nancy Pelosi announced the decision to impeach President Donald Trump.
"President Trump's actions revealed the harsh truth about the President's betrayal of his oath, betraying our national security and betraying the integrity of their elections", Pelosi said on television. "Therefore, today I declare that the House of Representatives is conducting a formal impeachment investigation".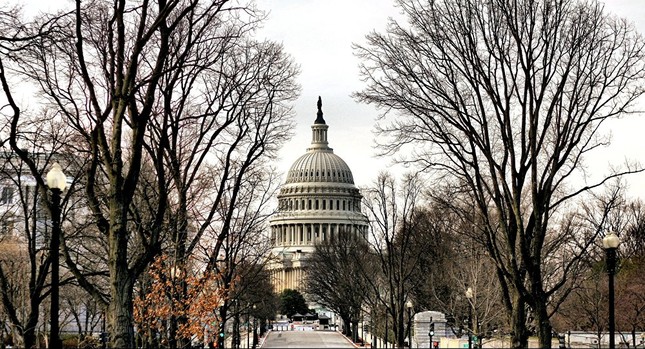 Mr. Trump responded to the announcement by describing it as the most brutal witch hunt of all time, and criticizing Democrats for focusing on a partisan agenda to hurt the Republican government, instead of making laws.
Ms. Pelosi's impeachment announcement is still a long way from removing Mr. Trump from the office. Here is a brief way of interpreting the impeachment procedure of a President.
Process
The right to impeach public officials is guaranteed in the US Constitution, Article 1, Sections 2 and 3, and in Article II, Section 4. According to the US Constitution, the only authority with impeachment is the House of Representatives.
The House of Representatives then holds impeachment votes, which must be guaranteed with a majority of votes. If the vote is passed, the targeted official will be considered impeached, but that has not yet resulted in the person being removed from the office.
The impeached official must then be tried in the Senate. If two-thirds of the Senate votes are guaranteed to support impeachment, the official will be convicted and removed. The Vice President presides over most impeachment trials, but in the case of presidential impeachment, the judge of the US court will preside.
Grounds impeachment
According to the US Constitution, elected officials may be impeached on the basis of crimes: "Treason, Bribery, or Other Crimes". Other crimes include 3 main types of conduct: Excessing or abusing office powers; behavior incompatible with the function and purpose of the office; and use the location for improper or personal gain.
There is a possibility that the US House of Representatives will be charged with treason to impeach Mr. Trump, after Pelosi said that Mr. Trump had violated National Security. Not all crimes are considered grounds for impeachment. In 1974, the Judiciary Committee dismissed tax fraud allegations against President Richard Nixon, saying it was related to private conduct, not abuse of power as president.