The NBA has set a goal to restart the season on July 31. However, not everyone can play. Even so, Zion Williamson will be a little favored.
Everyone wants the NBA back, and with the players, they can't wait to play. However, with the US epidemic situation, not everyone will likely be able to play when the season officially restarts.
However, the NBA seems to be favoring a name, which is hot rookie Zion Williamson and his team New Orleans Pelicans.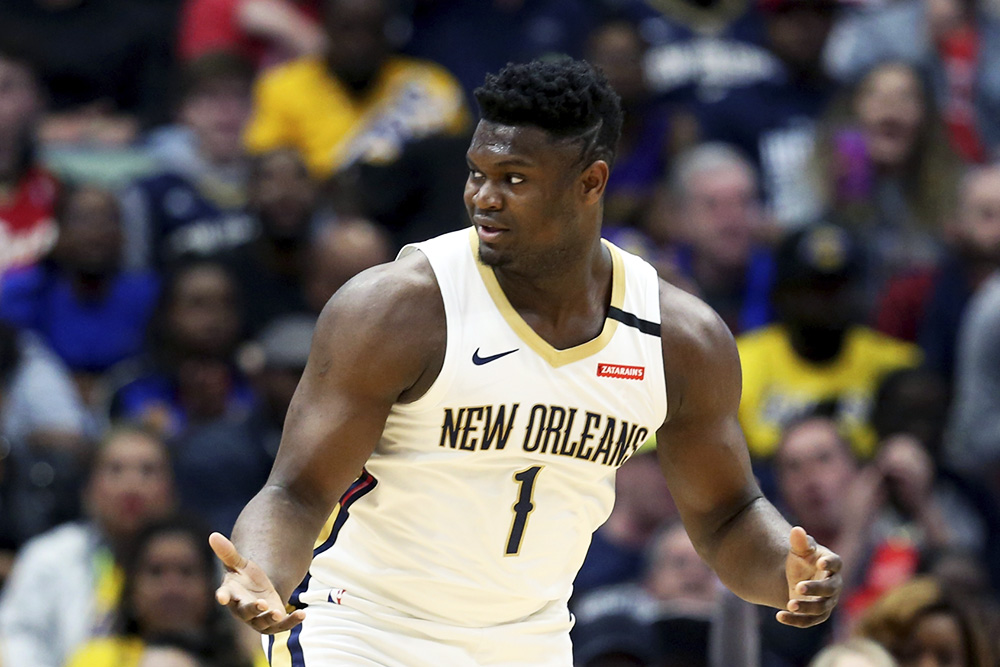 This is shared by the prestigious journalist Brian Windhorst of ESPN. He said this right on television yesterday:
One thing he was listening to and he had spoken to my source during the tournament is that the executive team was planning Playoffs to ensure Zion Williamson was here.
There was a reason for the NBA to want to increase the number of teams participating in the Playoffs from 20 to 24 teams. Many options were being proposed, but one of them involved making sure Zion Williamson appears at the postseason when the season returned.
Here is the full video of journalist Brian Windhorst's sharing on ESPN:
Despite being drafted in June 2019, Zion Williamson only debuted for NBA fans in January 2020. Missing three months of the Regular Season, Zion needs time to recover from knee surgery in October.
However, Zion did not take long to show his great charisma and talent to attract his fans. Playing 19 matches, Williamson averaged 23.6 points with 6.8 rebounds and 2.2 assists before the tournament was postponed because of COVID-19.
Coupled with impressive statistics, Zion is like a portable highlights machine, constantly making the audience pop out of the chair with many powerful shots.
While fans were excited with Zion Williamson, the season was unexpectedly halted. New Orleans Pelicans are on the edge of the Playoffs with a record of 28-36, 3.5 games away from the 8th Grizzlies (equal to the 9th-placed Portland Trail Blazers).
In April, Zion Williamson told TNT that he was ready for every match if the season was restarted.